Our next event is the
1o - 11 - 12th November
Hall 4, stand number AJ64 in the autojumble area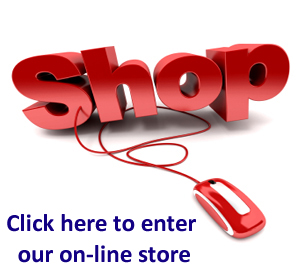 Specialists in dynamo rebuilding, modification and repair
The experts in Electronic dynamo regulator and Electronic dynamo cut out conversion.............. The original and still the best. We lead the way.
Designers and manufacturers of the ADR range of electronic dynamo regulators including the ADR106 and ADR95
The UK's original and preferred supplier of quality LED products for our kind of vehicles
We are the leading manufacturer and supplier of quality LED products for classic and vintage vehicles including the famous FLASHICATOR LED flashing trafficator bulb, the DOUBLE DIPPER PRO range of LED dipping headlamp bulbs.
Suppliers to the enthusiast and the trade alike.
We always have a very high volume of work but aim to turn all jobs around as quick as possible without compromising on quality.
Our products and services are VSCC approved.
Have your work carried out by the company that owns, drives, rides and shares your passion for old vehicles
*** TURNAROUND TIMES ***
WE ARE ALWAYS VERY BUSY.
PLEASE BEAR THIS IN MIND WHEN SENDING DYNAMOS/REGULATORS
CLASSIC DYNAMO & REGULATOR CONVERSIONS LTD
Visit our online shop for the largest range of quality 6 and 12 volt direct replacement LED bulbs, light boards, headlamp bulbs, regulators and related items
Click HERE to enter the main site
There is lots to read as you click through.
Click HERE for instructions on how to do a simple test to see if your dynamo has a healthy output.
The biggest problem with any old vehicle is its antiquated electrical system. Ask most owners and they'll tell you the same story. It's a lovely old car/bike but let down by bad charging.
Dim lights? Bulbs keep blowing? Bad starting? Sticking cutout? Ammeter showing a discharge at speed? Ignition light glowing? Dynamo won't charge? Dynamo over charging? Battery always low? Always have to carry a spare charged battery?
We specialise in dynamo rebuilding, curing age old charging problems and greatly improving veteran, vintage and classic dynamo (generator) charging systems whilst keeping all components looking as original.
So, if your vehicle suffers from any of the above problems and has a three brush dynamo with a mechanical cutout and a fixed charge rate or summer/winter switch or has a two brush dynamo with a mechanical regulator or has a 12v Dynastarter, we can cure your charging problems.
All our work is guaranteed
Remember, dynamos, regulators and cut outs is all we do so we know what we are talking about. After a CDRC rebuild or conversion your dynamo and its cutout or regulator box will still look the same from the outside. The only things that change are the performance and reliability of your charging system.... no matter how old it is.
Here's what some of our many very satisfied customers say about the conversion we did for them
1925 Alvis 12/50 Ducksback
"I have now installed your regulator conversion along with the dynamo which you converted from 3 to 2 brush. I am delighted with the new set up.
The installation was easy with your clear instructions and took no time at all. When the engine was started the dynamo went into instant charge at just over 8 amps on my ammeter with the charge rate dropping after running when the battery was up to full charge. It performed just as it should. With the lights on the dynamo counters the load with the ammeter at around zero. Thank you very much for your help".

1935 Riley Imp 9hp
"After fitting your 3 to 2 brush converted dynamo along with the converted regulator I got an immediate healthy 8 amp charge showing on the ammeter. With full electrical load applied the dynamo is easily matching demand at just 1300rpm with a steady charge showing above that speed.
The fact that you can email or phone Peter and get a near instant reply or friendly advice is invaluable too. I wouldn't hesitate in recommending these conversions, they are excellent."
See more like this on our Customer Feedback page
Our customer back up service is second to none
You don't need an expensive alternator conversion to say goodbye to dim lights and flat batteries you need your dynamo properly rebuilt and/or converted with an efficiently controlled output.
Our range of brighter LED bulbs make it easy to see and be seen whilst using less power
We carry out professional rebuilding, conversion, upgrades and repairs to all makes of Veteran, Vintage and Classic Dynamo and Dynastarter.
We also carry out electronic conversions to mechanical Cut outs and Regulators
"Enabling modern efficiency and the need to retain originality to become one and make your electrical system Efficient, Reliable and Trouble Free"
Now ALL Vintage, Post-Vintage and Classic vehicles can have good charging and bright, white lights
Feedback from one of our many satisfied customers about our LED Double Dipper dipping headlamp bulbs
Peter has obviously put a lot of time, effort, money and passion into his products, I have a converted a 1936 Alta to total LED with fantastic results in light output and minimal amp draw
(I left the lights on for 24hrs and was still able to start the car easily!) I have followed the development of the new 'double dippers', pestering Peter over the months but he rightfully would not release them until he was happy. They were worth the wait, a very high quality item, fitted and used first time on the Mille Miglia 2015, lights on for the whole 4 days, a fantastic spread of light on dip beam, comparable to modern vehicles with upgraded halogen/Xenon bulbs. Add to this the relatively low cost for such a product and reliability plus minimal consumption…. why use anything else?? I won't be from now on. Congratulations Peter!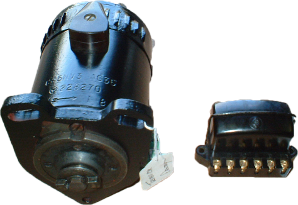 CDRC - We won't leave you in the dark