Our 1979 Crypton CH10 Electrical Test Bench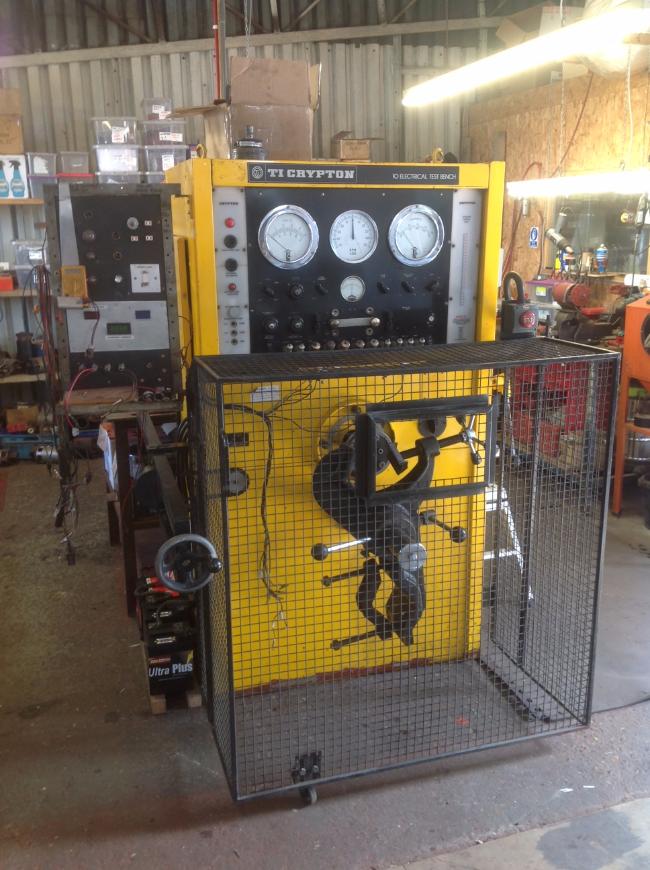 The CH10 test bench was manufactured by TI Crypton Ltd from 1962 until around 1980. Ours was made in 1979 and is one of the last built, it was supplied new to an electrical engineer.
It has seen very little use in its 37 years.
Serviced by ourselves. Capable of testing 6, 12 and 24v dynamo's, regulators and starter motors.
It replaced our old 1965 CH10
Each and every regulator or dynamo we build/convert is subject to 45 mins of full load testing on this machine.
Every dynamo is spun up to its manufacturers quoted maximum output speed and the output is noted across the speed range. The dynamo can also be spun faster than its maximum output speed (off load) to test the armature for faults and brush bounce.